Property Developments
We are proud of all of our Property Building Development work
Attention to detail, professionalism and consistency are built at the heart of all KLH Projects, fused into our work no matter what the property development is.
KLH Projects have been industry leading house builders since 1989. Renowned for designing and building a wide assortment of desirable homes around country to the very highest standard, we can honestly say we continue to raise the bar on what our clients can expect when they are looking for residential design and build experts.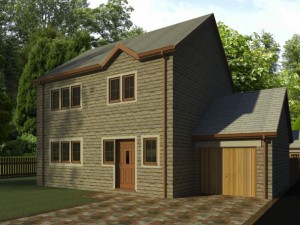 Over the last 26 years KLH have taken on a variety of exciting developments. Examples of projects we have transformed are contemporary new builds, affordable housing and the restoration and conversion of mills into luxury apartments.
Our goal is to ensure all our Clients are completely satisfied with the entire building and construction process. We've gained a wide range of experience completing property development building projects across the country and we've learnt a lot. The knowledge we acquire is continually fed back into our future projects, constantly enhancing our work. And there's one thing in particular that has become a key pillar in our business: our customers deserve their needs to be met and exceeded and to be provided with a first–class experience.
Whatever reason you're seeking our building and construction services, we're here to help. Whether you are looking at developing a plot of land for resale, making improvements to your current home, or making the home of your dreams become a reality for your family to enjoy, we are here from day one of the project to work closely with you and ensure that your build runs as smoothly and as stress free as possible.
That means no matter what your brief is, KLH Projects are more than experienced and we promise you'll be impressed when we deliver the exact result you envisioned and more.
From looking through our portfolio of new housing developments you'll see variety of home building construction projects, of which we're sure you'll agree are all finished to a the highest standard.