Who We Are
1
Professional
We are committed to a professional and friendly experience of working in this highly skilled area.
2
Commitment
The KLH Projects has a commitment to deliver excellence across the board.
3
Experience
KLH Projects comprises years of experience and wisdom, and superb project management.
About KLH Projects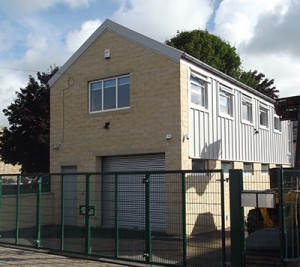 Since KLH Development Ltd was formed in 1989 by David Horton in Brighouse, West Yorkshire design and construction has not only been our team's vocation but our passion. We channel our expert energy and skills into every project, from start to finish, ensuring that you are more than satisfied every step of the way.
Initially KLH Projects provided clients with high quality complete 'Design and Build' packages. These packages have been widely employed in the building construction industry for some time. 'Design and Build' packages entail KLH Projects, as the main contractor, being responsible for carrying out both the design and construction work on a project, for an agreed lump-sum price.
We now provide Clients with extremely competitive tenders, including more traditional construction contracts, in addition to the original 'Design & Build' facility. We work with professional teams of highly qualified architects, engineers and quantity surveyors to tailor the right skill set to each project, as we believe each project is different with individual needs. This enables us to deliver a project that, not only fulfils your specifications, but exceeds your expectations.
Members of our accomplished management team at KLH Projects have had extensive experience of working on an interesting array of successful industrial, commercial projects and property developments, big and small, and this has been applied over the past years to a wide spectrum of contracts. Domestic projects such as the Newsome new homes development ,which upon completion in June 2014, comprised of 4 detached homes and 2 semi-detached residences, all of which are sold now and larger scale commercial projects, for example the 10 residential units, 6 retail outlets and undercroft parking that made up the Hipperholme Development that we did recently, are testament to our reliability and multifaceted skill set in construction and design.
Through making our Client's thoughts and specifications a priority and taking the time to listen to them, we have a reputation for our professional and personal approach to Client relationships. This understanding and inclusive outlook towards our Clients is supported by quality of workmanship and promptness of completions, supplemented by a simple, yet strong desire to do a great job.
While we always strive to attract new Clients, we aim to forge lasting relationships with Clients, with a large proportion of our Client's being repeat customers. We make finding the solution to all our Clients' construction needs one of our key objectives, meaning we also offer assistance with the funding and development of particular projects should Clients require this service.