Design & Build Property Developments by KLH Projects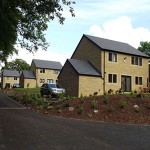 Welcome to KLH Projects
KLH Projects have been one of the region's leading home builders and commercial construction companies since 1989.
We pride ourselves in delivering first-class results no matter what the nature of a project, be it commercial or domestic, big or small. Working with professional and highly qualified teams of experienced and dedicated architects, engineers and quantity surveyors, we are committed to completing jobs safely, promptly, with-in budget and to a standard that surpasses your expectations.
As well as striving for consistency in the excellence all of our projects, we make customer satisfaction a priority, being happy to take the time to listen to your needs to make your project specifications a successful reality.
We realise all projects and everybody's budgets are different so we go to great lengths to meet your requirements, offering a range of contracts to best suit your needs. These include 'turnkey' Design and Build contracts, in which we are responsible for both the design and construction of a project. This can often mean the project is both cheaper and faster to complete than traditional construction contracts.
If you are looking for a top quality, reliable design and construction company then you have come to the right place and we look forward to working with you!
More
Services Overview
We provide the following services for both Residential and Commercial projects:
Design and Build
Residential Construction
New Housing Developments
Home Design
Property Development
Commercial Construction
Land Acquisition
Subdivision Development
More
KLH Projects offer an extensive range of services to support all of our clients' construction needs, including large scale commercial projects to smaller domestic developments and maintenance jobs.
We enjoy and excel at transforming contemporary new builds, affordable housing and the restoration and conversion of mills into luxury apartments, as well as working on high tech housing and extensions.
Our catalogue of commercial services and projects vary in shape, size and style, and include, but are not limited to, retail stores, industrial units, warehouses, factories, office buildings, and even golf driving ranges across the country.
We also offer assistance with the funding and development of particular projects, including land acquisition, should Clients require this service.
You, our customer, are our number on priority and we ensure we communicate you every step of the way, from the initial consultation, through to the pre-construction, project management and continual communication throughout the entire project. We listen to your ideas and concerns and answer any questions or queries you have about our service or the project quickly and happily.


Why choose Us?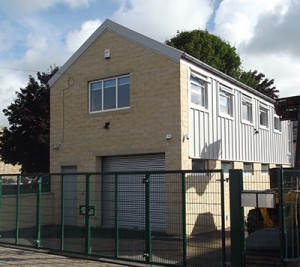 Many construction companies provide an exemplary building and refurbishment service and we are no different, but with one small exception: excellent customer service is at the heart of what we do.
After all, what is the point in doing an outstanding job if you, the customer are not happy with the job or service? Here at KLH Projects we believe a project is only a success when you are proud of your new building or refurbish project. We are committed to providing you with excellence through our use of the highest quality materials and promise to provide the very best craftsmanship and attention to detail.
Excellent customer service is at the core of what we do and how we run our business. While we always strive to attract new Clients, we aim to forge lasting relationships with customers, with a large proportion of our Client's employing our services again and again. We make finding the solution to all our Clients' construction needs one of our key objectives.
You can expect KLH to deliver your project within budget, safely and on time, while providing expert advice and professional service, no matter what type of construction we are undertaking for you.
More
Recent News
KLH Projects are proud to complete the Kirkheaton Homes development. Despite just being finished there is only 1 of these...

Local house builders Eastwood Homes and KLH Projects Ltd, who are working together on new homes on School Lane, Kirkheaton,...

KLH Projects are proud winners of the LABC Building Excellence Awards 2016! This fantastic award was all the more special...